Na prelome rokov zarezonovala v médiach správa o nových siedmich divoch Slovenska. Išlo o výsledky ankety, v ktorej si Slováci za najväčší div svojej krajiny zvolili bez prekvapenia Vysoké Tatry, nasledované Slovenským rajom a Bojnickým zámkom. Anketu zrealizovala v priebehu decembra 2016 agentúra MV Promotion s partnermi a 2070 respondentov malo možnosť hlasovať za svojich favoritov spomedzi vybraných 28 lokalít. Výsledkom je rebríček tzv. nových sedem divov Slovenska:
1. Vysoké Tatry (65%)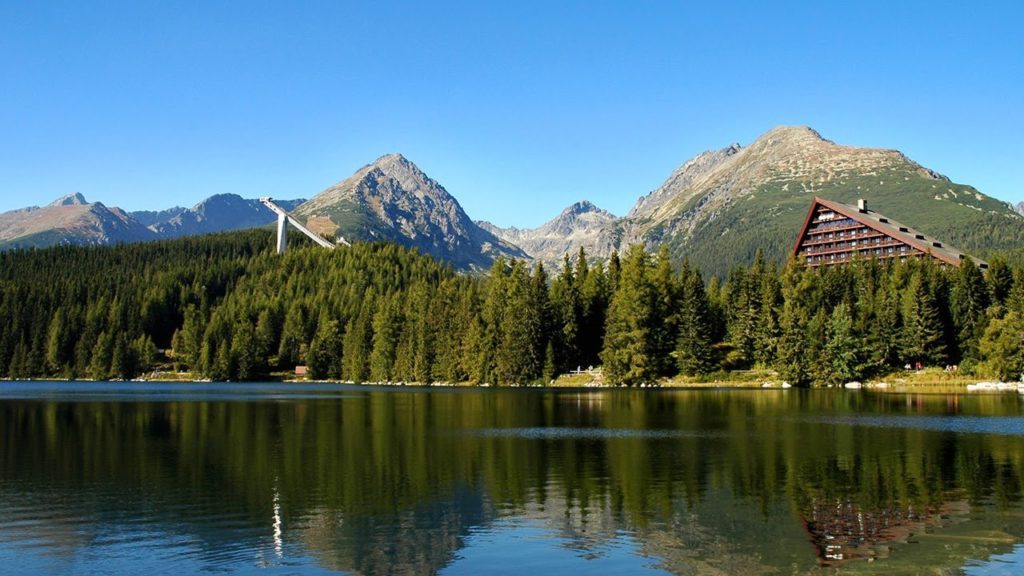 2. Slovenský raj (48%)
3. Bojnický zámok (43%)
4. Oltár Majstra Pavla v Levoči (42%)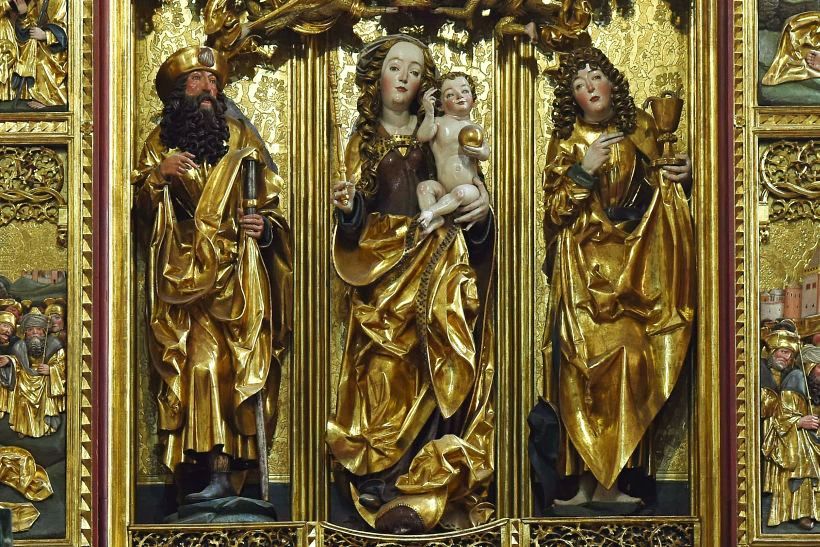 5. Čičmany (38%)
6. Spišský hrad (36%)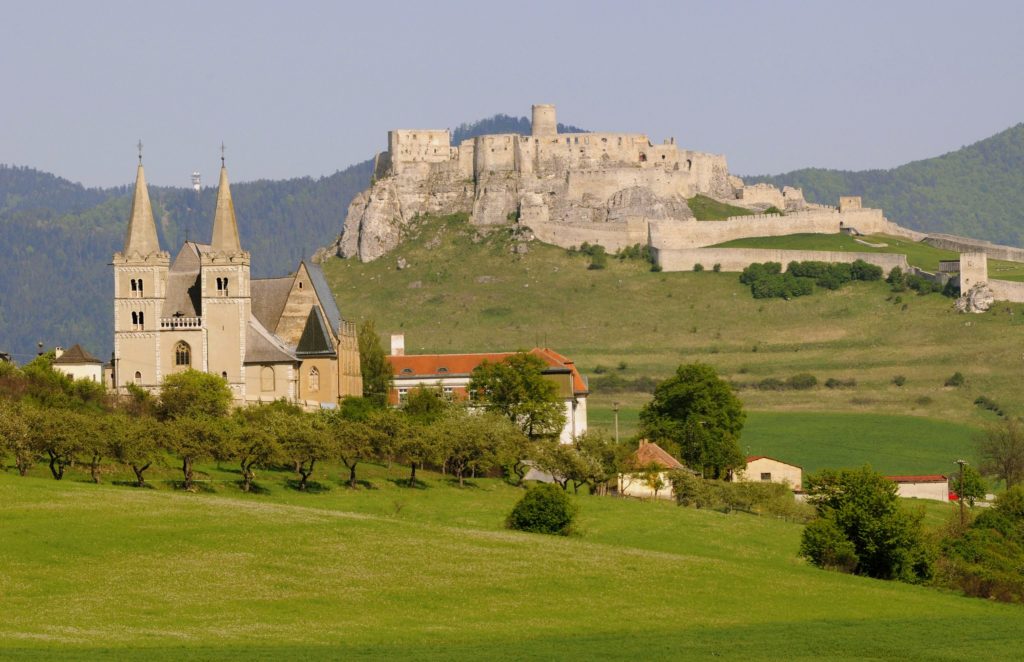 7. Banská Štiavnica (33%)
Prieskum potvrdil absolútnu dominanciu Vysokých Tatier ako dlhodobo najväčšieho lákadla Slovenska. V mysliach drvivej väčšiny Slovákov naše jediné veľhory vždy boli a sú číslom jedna. Zjednodušene povedané sú pre nich Tatry tým, čím pre Chorvátov more. Tomu zodpovedá aj ich návštevnosť. Tá dosahuje absolútne najvyššie čísla v rámci lokalít Slovenska, čomu napomáha aj v posledných rokoch slušne sa rozvíjajúca infraštruktúra (predovšetkým v oblasti wellness a zimných športov) a tiež ich priaznivá poloha v rámci  hlavnej dopravnej osi, pri vcelku dobrej dostupnosti zo všetkých častí krajiny aj zahraničia, najmä Česka a Poľska.
Ďaľšie miesta už nie sú takou samozrejmosťou. Slovenský raj je síce turistami hojne navštevovaným, ale nestretnete tu ani zďaleka také zástupy ľudí ako v Tatrách, hoci je plochou v podstate neveľký. Chýba tu samozrejme infraštruktúra v podobe väčších ubytovacích komplexov, športových stredísk a akvaparkov – užiť si tu možno naozaj takmer výhradne pešiu turistiku. Tá je tu ale neopakovateľným zážitkom a druhé miesto Slovenskému raju netreba upierať. Hoci ho s najväčšou pravdepodobnosťou mnohí z respondentov nenavštevujú často a veľká čast z nich tu ešte nebola nikdy. Čo asi nebude prípad tretieho v poradí, Bojnického zámku. Spolu s priľahlou zoologickou záhradou a kúpeľmi je tak častým cieľom výletníkov, v prvom rade rodín s deťmi a školských zájazdov, že možno povedať, že tu bol snáď každý Slovák. Silueta Bojníc je jedným z najtypickejších vyobrazení slovenských hradov a zámkov, napriek tomu, že ide o silne gýčovitú romantickú napodobeninu francúzskych zámkov, ktorá má s ostatnými hradmi našich končín  len máločo spoločné. Naopak práve rozprávkovosť tejto stavby z nej robí tak obľúbený cieľ a jeden z popredných divov v očiach väčšiny národa. Svoje samozrejme hrá aj relatívna blízkosť viacerých veľkých center a Bratislavy, mnohí Západo- aj Stredoslováci tak Bojnice navštívia viackrát do roka. Zo zvyšných slovenských divov potom najviac turistov zavíta na Spišský hrad a do Banskej Štiavnice, naopak levočský oltár si naživo pride pozrieť pomerne málokto a vo vychýrených Čičmanoch sa tiež nemusíte obávať, že sa budete predierať davom selfiečkárov.
Takto sa v prieskume umiestnili ďalšie slovenské lokality:
| | |
| --- | --- |
| 8. Demänovská ľadová jaskyňa | 32 % |
| 9. Drevené kostolíky na severe a východe Slovenska | 32 % |
| 10. Dobšinská ľadová jaskyňa | 31 % |
| 11. Oravský hrad | 30 % |
| 12. Vlkolínec | 26 % |
| 13. Pieniny a Dunajec | 25 % |
| 14. Nízke Tatry | 25 % |
| 15. Ochtinská aragonitová jaskyňa | 24 % |
| 16. Gejzír v Herľanoch | 21 % |
| 17. Badínsky prales | 14 % |
| 18. Bardejov | 13 % |
| 19. Bratislavský hrad | 11 % |
| 20. Belianska jaskyňa | 10 % |
| 21. Žitný ostrov | 9 % |
| 22. Kráľovské spišské mestá | 7 % |
| 23. Dobročský prales | 7 % |
| 24. Krásnohorská jaskyňa | 5 % |
| 25. Pustý hrad | 3 % |
| 26. Bystrianska jaskyňa | 2 % |
| 27. Korňanský ropný prameň | 2 % |
| 28. Silická ľadnica | 1% |
Celkovo sa dá povedať, že niektoré miesta, ktoré na Slovensku považujeme za najpozoruhednejšie, za divy, nás len málo motivujú k skutočnej návšteve. Zdá sa, že napríklad návštevy kultúrnych pamiatkok len samých o sebe už nie sú príliš v trende, s výnimkou niekoľko málo najatraktívnejších hradov. Pri výberu destinácie výletníci zohľadňujú najmä kritérium, či "je tam čo robiť". Myslí sa tým predovšetkým nejaká forma športového vyžitia a v poslednom čase čoraz viac možnosti wellness; taktiež ponuka stravovacích zariadení a, samozrejme, ubytovania. Výraznou zložkou rozhodovania pre lokalitu je výber atrakcií pre deti. Do popredia návštevnosti sa tak dostali najmä najväčšie akvaparky a lyžiarske strediská.
Následne aj návštevnosť kultúrnych pamiatok a prírodných zaujímavostí je vyššia v oblastiach v ich blízkosti. Takou je určite oblasť regiónov Liptova a Spiša a v širšom ponímaní severnej časti Slovenska zhruba po Slovenský raj. Juh stredného Slovenska a v podstate celá východná časť krajiny pritiahne oveľa menej turistov, pričom aj tu nachádzame významné pamiatky, z ktorých niektoré sa umiestnili aj medzi najnovšími slovenskými divmi (napr. Banská Štiavnica, ale podobne vysoké percento dostali aj východoslovenské drevené kostolíky, kam noha turistu zamieri len výnimočne…). Zaujímavou črtou ankety je, že už v užšom výbere sa ocitol mizivý podiel miest ležiacich v západnej časti krajiny (len Bratislavský hrad a málo hovoriaci pojem Žitný ostrov) a žiadne z nich sa nedostalo medzi prvých sedem. To môže byť spôsobené tým, že hoci za kvalitou života (resp. prácou) sa Slováci často sťahujú západným smerom, to pravé Slovensko je pre väčšinu jeho obyvateľov hlavne v strede a na východe. Aj obyvatelia Bratislavy a západného Slovenska najčastejšie na tuzemskú dovolenku zamieria práve sem, kde sú hlavnou devízou hôrnatý až divoký ráz, vysoká zalesnenosť a menší podiel tzv. kultúrnej krajiny, t.j. krajiny výrazne pretvorenej ľudskou činnosťou.